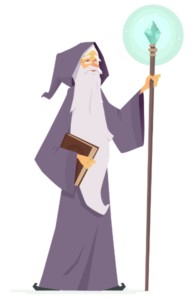 Small business and local franchises can perform the best in local searches on Google, Bing, DuckDuckGo, and whatever other search engines still exist, with a solid Search Engine Optimization (SEO) strategy. This is the nerdy content-writing that goes into optimizing your website and web presence to follow the brand messaging of your business in all presentations, be it a Google Search result, a Social Media share preview, or an SMS/IM (text message).
For great synergy in your brand's presence, sync the messaging of your SEO with your Search Engine Marketing (SEM), which encompasses the paid advertising done through search engines, social media, and "tube" sites. SEM is just one factor in an extensive Digital Marketing Campaign that would spread content targeting, Connected TV/OTT, email marketing, and additional marketing opportunities available through Internet content delivery.
Let us perform an SEO Audit for you.