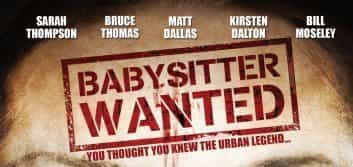 A new life is starting for Angie, who is leaving the embrace of her mother to study at university.
She applies for a baby-sitting job on a remote farm; however, her first night  of work might just be her last when she must fight for her life to protect herself and the child.
One of the most enjoyable and critically acclaimed rollercoaster rides in recent horror cinema history.
Directed by:
Michael Manasseri
Jonas Barnes
Starring:
Sarah Thompson
Matt Dallas
Bill Moseley